Communication
CLEAR designs and manufactures for the Naval sector the following systems for internal/external communications:
S.I.C.C. "INTEGRATED SYSTEM OF COMMUNICATIONS CENTRALIZATION"
Designed by CLEAR is the heart of the SICC system. It allows the management of all voice/data connections via a VOIP IP connection between the various devices in the operational network. It can support up to 256 devices including radio, modem, voice/data operator stations. The system is fully programmable through a graphical interface that allows easy installation as well as the programming of several access permissions to the various devices connected. The SICC system makes it easy for an operator to use communication systems through an intuitive graphical interface. The operator can use the systems as a default setting by the supervisor or can set up an internal or external connection by also changing the radio parameters. The display shows the status of the connections making them easier to use. The system is designed to interface with devices such as: modems, radios, PA Address systems, etc.
INTCOM NETWORK
It allows hands-free internal/external communications between the various rooms and floors of the Naval unit, it also offers the possibility to set a priority in communications. The device is supplied with the addresses of the various utilities programmed according to customer specifications, it is possible to choose both wall or recessed installation. The Intcom system provides as an optional a Voice Recorder system able to record every communication through the communication channel.
COLLECTIVE ORDERS AND GENERAL ALARM NETWORK
Public address communication system used for service communications on board ship with the possibility of excluding indoor and/or outdoor stations as required. General attention and internal ship alarms such as chemical, bacteriological, fire or ship abandonment alarms, each with different acoustic signals, can be programmed.
Navigation
Automation of ship propulsion

Automation of ship control

Automation of ship safety platform system

GMDSS Integrated Security Navigation System

Fire alarm and smoke detection systems
Naval service
CLEAR has technicians able to operate on advanced Naval systems ensuring the intervention in 24 hours with the whole Italian territory coverage, CLEAR technicians belonging to the Naval Service sector have all the necessary certificates to carry out the work in absolute safety, from the qualification of confined spaces to the use of lifting equipment, work at height and PES PAV certificates always updated.
Naval Service is able to operate in the naval bases of La Spezia, Taranto, Augusta, Messina, Venice etc. CLEAR independently manages Naval Service contracts directly with MMI, Fincantieri, OSN.
Power line
CLEAR designs and supplies to the customer static systems for power supply conversion:
AC-AC /AC-DC DC-AC/DC-DC
input: single phase / Three phase /From battery or other DC sources
output: Galvanic isolation /Single phase / Three phase / DC / Freq. 50-50-400 Hz
Power: from 0,1kVA up to 160kVA
These systems are available also in UPS configuration.
Power supply for helicopter NH90 NAVY

Power supply for aircraft f35 navy

Static converter for ely service 200/115v 400Hz

Static converter 28Vcc Spot Hangar

Static converter 28Vcc spot flight deck

Static converter 270Vdc for F35 aircraft
DEFENCE ENGINEERING

CLEAR, active in the sector since 1983, has developed particular skills in this field providing know-how in design and manufacture of electronics, mechanics and connections, including resolution of obsolescence.
CLEAR is skilled for reliability and safety studies with design according to SIL requirements. It is able to design and qualify equipment in compliance with MIL standards including MIL-STD461, MIL-S-901 and, MIL-STD-810.
Test bench
Over the years, CLEAR has carried out the following TestBench:
Testbench for missile vectors

Battery cell voltage 288 channels control module

Torpedo electronic box test apparatus in climatic chamber

Test Set for missile launcher thermal battery test

Battery charging and discharging with voltage, current and A/h control and print of test report

MSL altimeter radar test

Automatic test bench for RA

High precision automatic inertial unit test bench

Power supply control test

Torpedo tail cone test set

MSL Test Bench

Test set for missile loop hardware testing and trials

High precision automatic inertial unit test bench
Interface systems
CLEAR is able to design interface systems able to convert, adapt and manage different types of signals for both shore and shipboard equipment to and from control systems to ensure correct functionality and ease of maintenance and/or replacement of obsolete materials. Our know-how and long experience in the defence sector allows us to create reliable interfaces that can be qualified to MIL standards for use under the most severe conditions.
Robotics
Unmanned Ground Vehicle systems are designed to address a variety of critical situations where human presence is not recommended.
Clear designs or manufactures both Unmanned Ground Vehicle and Remote-Control Ground Stations according to the customer's project.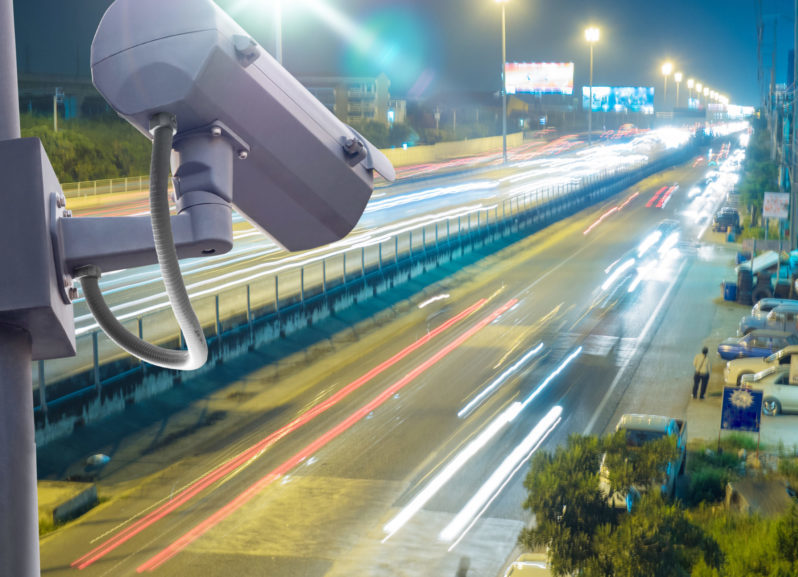 SECURITY
Never as in these times has the control of the territory been a point of reference for administrations, police corps and military bodies. CLEAR is able to design integrated industrial and metropolitan video-control systems and, particularly, Safe City systems and traffic management with solutions for territory and entrance gates control.
The sector's strong point is the LPR TARGATOR system, which is able to carry out traffic controls for insurance positions and car technical inspections.
Video surveillance
City video surveillance system with Face Recognition, Panoramic View, Ultra-Zoom View, Thermal detector applications, with transmission and consultation of images and/or videos remotely or locally via smart tablet.
Access Management
Video control system for access management by reading vehicle number plates to car parks, shopping and residential centres, companies and military bases
License Plate Recognition
Monitoring system with realMode transit vehicle control platform, insurance status control and vehicle technical inspection in real mode via smart tablet.